Cremation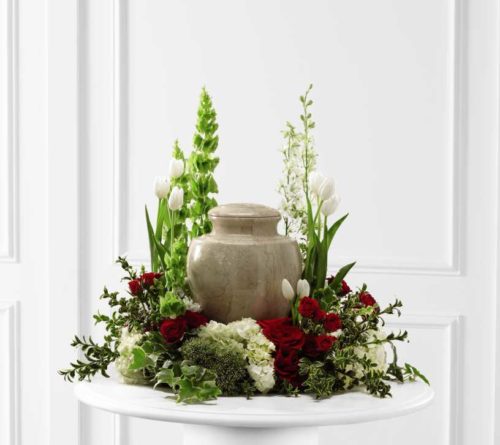 Cremation is a mode of disposition that is quickly gaining popularity. When a family is considering cremation it is important to remember that it is an irreversible process. When opting for cremation there are many options available for perusal. A family can decide to have a service before cremation, memorial service after cremation or direct cremation.
When having a service before cremation, there will be the need for a casket, which can be rented. Along with casket rental, you may need death announcements, programs and flowers for wreaths or to decorate the church.
When having a memorial service, which is a church service after cremation, there will be a need for death announcements, flowers and programs. A family may also opt for big portraits or picture boards of the deceased for the church.
Our company also offers the option to be present while the deceased is being cremated. At Dovecot, the family owned memorial park, there is a viewing room attached to the crematorium, where a family can observe whilst the process takes place.
After cremation, a family might not be sure what they want to do with the remains. Dovecot has options available. The cremains can be placed in our columbarium, or in the urn garden. If the family wishes to sprinkle the ashes at sea we can also arrange this for you.  We also arrange repatriation services for the remains.
A family can also purchase keepsakes. Keepsakes are miniature urns or pieces of jewellery that can accommodate a small amount of ash remains. Family members may choose to purchase these in order to keep a family member near them or with them even after cremains have been inurned or sprinkled.