Cemetery
Dovecot of St. James Memorial Park
Dovecot of St. James Memorial Park – a well-appointed 85-acre garden setting as at Orange district, a mere seven miles from downtown Montego Bay. We are owned and operated by Jamaica's premier name in the funeral industry, and final care providers for over 70 years Madden's Funeral Home of Kingston, Montego Bay and Lucea Hanover.
Dovecot of St. James Memorial Park, located on an old sugar estate, offers Western Jamaica a full wide, comprehensive range of modern, futuristic funeral facilities such as vault interment in our select Garden of Serenity, Garden of Tranquility or our Garden of Faith; and cremation in our cutting-edge, hilltop, oceanview crematorium.
Very soon, we will be offering an even broader span of equally-creative convenient amenities. These will include a chapel, large catering gazebos, with a huge central restaurant and bar reception area for after funeral gatherings; a commissary, to serve light refreshment and rental of tents. A tranquil, well-landscaped garden setting consisting of a pond of floating lilies and goldfish, and Japanese bridges, will accommodate beautiful rock garden formations, for urn interment.
Our Garden of Remembrance and Meditation – planned to be a serene spot adorned with bright tropical flowers, and benches will house an imposing columbarium, as an alternative to internment for remains after cremation. In the absence of the remains of a loved one, a dedication may be placed on our Bronze Book of Life Monument.

Contact Details:
37 Union Street, Montego Bay, St. James, Jamaica, W.I.
Telephone: (876) 940-5355
Fax: (876) 940-5350
Email: info@dovecotofstjames.com
For more information, visit Dovecot of St. James Memorial Park's website:
Visit Website
Dovecot Memorial Park – Spanish Town, St. Catherine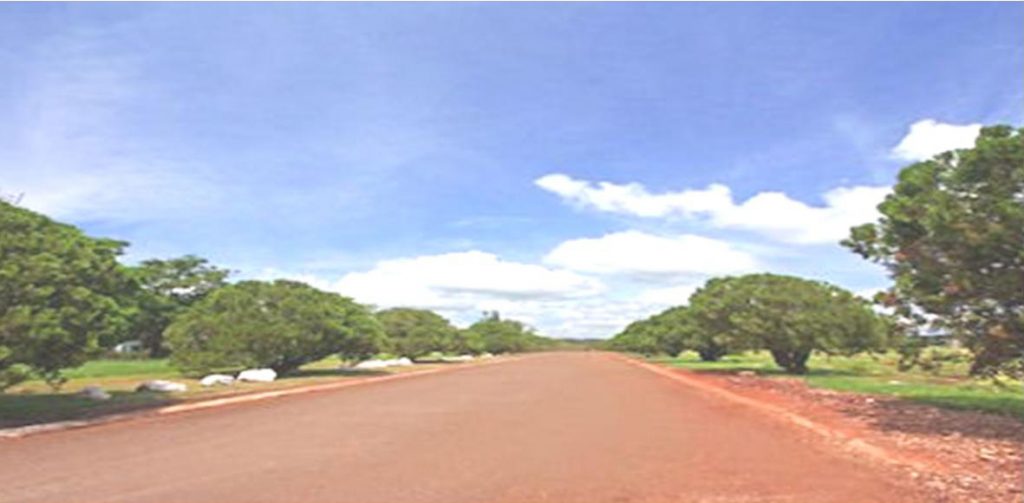 Dovecot Memorial Park was originally a concept pitched to Madden's by previous owner, Victor Morris.
Morris had planned for the park to feature 53 acres of extensive lawns with flat headstones, based on a concept developed in the United States. Morris operated Dovecot for 2 ½ years before deciding to migrate in 1977. It was at this time that Madden's bought the property.
Dovecot accommodates an average of 1,500 burials a year.
The park has an annual Blessing of the Graves in November. This event offers a time to clean up and beautify the park. It also gives an opportunity to meet with families who gather to lay flowers at the graves of departed loved ones.
The cemetery also offers a chapel where funeral services and memorial services can be held. An organist will be provided with the rental of the chapel. If the family needs a minister one can be provided.
Contact Details:
33 A Hope Road, Kingston 10, Jamaica, W.I.
Telephone: (876) 755-3331 or 755-3104
Fax: (876) 925-5065
Email: dovecot@gmail.com
Rules and Regulations
Visitors are reminded that Dovecot Memorial Park is a sacred place. Quiet and reverence are to be observed. Because of the religious nature of services held within our grounds, shorts and other brief attire are considered inappropriate. Our property owners have requested that persons not properly attired are not permitted to enter.
To avoid a refusal of admission, embarrassing to you and to us, please abide by this request.
Visiting Hours: 7:00 am to 7:00 pm each day.
Children under twelve years of age must accompanied by adults. Roller skates or scooters are not permitted.
Bicycles and motorcycles are allowed, but motorcyclists are asked to be as quiet as possible.
Picnicking or lying down on lawns or benches is not permissible. Radios must be turned down so that the sound cannot be heard outside the car.
Papers and discarded flowers must be placed in rubbish containers.
Placement of flowers: Basket wreaths or decorations in receptacles is permitted. The containers should be removed within three days of placement. Dovecot Memorial Park is not responsible for flowers or containers placed at ant interment location.
Placements of artificial flowers are not permitted.
No person shall engage in solicitation of any kind for any purpose, nor display, distribute or place within the grounds upon the property any card, sign, device, insignia, pamphlet, booklet or any printed material of any kind for any purpose.
Amateur photography is permitted. Commercial or professional photography, use of tripods is prohibited unless by special permission. The publication or distribution of pictures taken within Dovecot Memorial Park is prohibited.
Walking across Interment sections is not permitted, except where necessary to reach a particular Interment location. In such cases, the shortest and most direct route should be taken while walking between Interment spaces as far as possible. Persons having other destinations shall use only the regularly designated roads and walks.
Dogs and other pets must be kept in an automobile.
One telephone call places all facilities of Dovecot Memorial Park at the service of everyone.