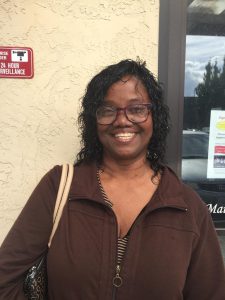 Hyacinth Brown (Hya, Miss Brown), late of 55 Sunset Close, Catherine Mount, Mt. Salem, St. James, died on June 23, 2023.
She leaves her sons Kevin & Andrew, grandchildren Jaedyn, Mikai & Keonnah, sisters Rose & Cherry, brothers Timmy & Vincent, stepbrothers, stepsisters, nieces, nephews, daughter-in-law Heidi, cousins, other relatives and friends.
Funeral Service will be held on Saturday July 29, 2023 at The Teamwork Church, Coral Gardens, Montego Bay at 12 noon.
Interment follows in Dovecot of St. James Memorial Park.