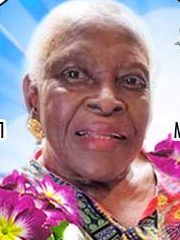 Delayed Thanksgiving Service
The family of the late Rosetta Tinglin wishes to express our most profound appreciation and heartfelt gratitude for all the comforting calls, messages, prayers, and support you gave us during our time of grief.
Considering the current climate, we will be having a private service limited to the Clergy and the immediate family. Floral and written tributes are indeed welcome. There will be no repass following the service.
Friends, we are planning a Rosetta Tinglin Memorial Service, and looking forward to seeing you.
Thank you very much for your understanding.