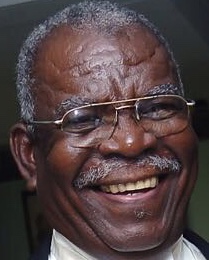 1940- 2017
Kenneth Alvin Brown (Ken Brown, Boysie), 77, peacefully passed away Wednesday, December  13, 2017 in his home on Port View Drive, Pitfour, St. James after a struggle with cancer.
Kenneth will be missed by a host of family and friends. He is survived by his wife Aldre (Cherry) Brown, son Romeo, daughters Dahlia, Carlene, Marlene and Dionne, five grandsons and two granddaughters, three brothers and two sisters.
Funeral services will be held at the First Church of the Open Bible, Dome Street, Montego Bay, St. James on Saturday, January 6th at 10:00am, followed by interment at Dovecot of St. James Memorial Park, Orange District.