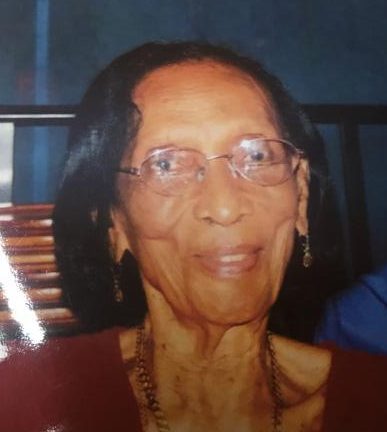 Phyllis Hortensia Lewis, age 97, late of Bogue Heights, Montego Bay, died on June 10, 2020.
She is pre-deceased by her husband Rupert. She died leaving behind 3 children: Rupert jr. (Kim), Micheal Anthony (Pam) and Patrice (Daveon), 9 grandchildren, 4 great grandchildren, other relatives and friends.
Funeral service will be held on Saturday July 11th, 2020 at 11:00am at The Sacred Heart Catholic Church, Reading, St. James.
Interment follows at Dovecot of St. James Memorial Park.